👩‍💻 What's the deal with 'quiet quitting'?👩‍💻
EDITION 12 / OCTOBER 2022
Quiet quitting, the Great Resignation, and the pursuit of the"soft life"– these employment trends are hot topics in the news and on the rise. Get this.According to Gallup, only 33% of people are engaged in their jobs, 35% of U.S. employees changed jobs within the last three years, and 51% are actively looking for a new job. Wow 😳

What's really going on here?

Here's my take. People are evolving more quickly than the organizations for which they work. And, it's not surprising. Consider this: For the first time in history, there are five generations in the workplace – each with its own values, priorities, and expectations.

Where does one fit in this cornucopia of work preferences, needs and styles?!

It's not an easy question to answer, but our work at Equipt is providing new insight about an emerging shift led by Millennial and Gen Z workforces. For the past two years, Equipt has engaged with young professional women in a variety of ways – from conducting focus groups and 1:1 interviews to delivering professional development courses and group coaching.

Based on these activities with hundreds of women, one thing is clear: aspiring professionals are seeking – and often demanding – a better workplace fit. More specifically, that means:
–
A

 
role
that plays to their strengths 💪
–
A

 
manager 
who cares about their well-being and provides opportunity to grow 🌱
–
A

 
culture
 

with company values that overlap with their own and have been activated in a tangible way 💖
–
A

 
company
 

that pays and promotes equitably 💸
–
A

 
schedule
that enables flexibility 🗓️

In my experience, though, "fit" doesn't magically happen. Nor is it a constant. It ebbs and flows, like life. Therefore, we teach participants to take an active role in their work experience and strengthen fit by:  

–
Taking

 
responsibility
 

and being accountable ✅
–
Practicing a

 
growth mindset 🧠
–
Understanding and

 
utilizing resources
 

their company offers ✍️
–
Contributing to the culture
 versus waiting for it to unfold

 

👍
–
Advocating for

 
positive change
 

for self and others 🥳

It's rewarding to see the light bulbs 💡 go off when they recognize the value of the role they can play in their own success and fulfillment.  

The questions they ponder shift, too. Before, they lamented –quietly – "should I stay or should I go?" Now, they assert – "why am I here and how can I grow?"

Indeed. The bottom line? A great fit fuels happier, engaged employees AND more relevant, successful companies.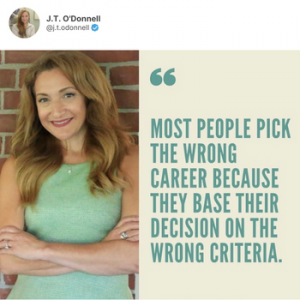 J.T. O'Donnell is the founder and CEO of WorkitDaily, an expert-led, online, on-demand platform dedicated to help people solve their biggest career problems.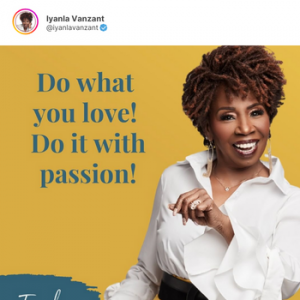 Iyanala Vanzant is a motivational speaker, author, and coach that will inspire you along your journey of self discovery.
Simon Sineak, leadership expert and bestselling author, reveals the hidden dynamics that inspire leadership and trust in the workplace.
 Starting a new role is challenging for most people, whether you're in your first job or a seasoned executive. It's possible you simply need more time to acclimate and get through the learning curve. On the other hand, you might need to put in more effort before you jump ship.

Take time to reflect on how you're showing up 🤔. Are you curious and eager to learn? Are you making an effort to build relationships with your co-workers? Are you asking questions so you are clear about expectations? Have you asked your manager for feedback on your performance? Is this a company you respect and want to be a part of?

Getting a fresh perspective and feedback from your Manager is always valuable. To make the most out of that conversation, set the stage for success. Schedule time for a focused conversation and approach it with a genuine desire to learn and grow. Share your agenda in advance. Don't catch them off-guard. and be specific about the feedback you're seeking.

Instead of asking "can you give me some feedback", ask "can we check in on my progress towards XYZ goal" or "I'd like feedback on my presentation in the team meeting yesterday. Was it clear? Any suggestions on how to make it better in the future?" 

This specificity will help your manager give you feedback that is truly helpful (and take the burden off them to figure it out on their own). We all need feedback! It's an essential part of learning, adding value and creating impact. 💕

And remember, knowing and activating your strengths is key 🏋️‍♀️! For inspiration, check out this Equipt post to inspire you.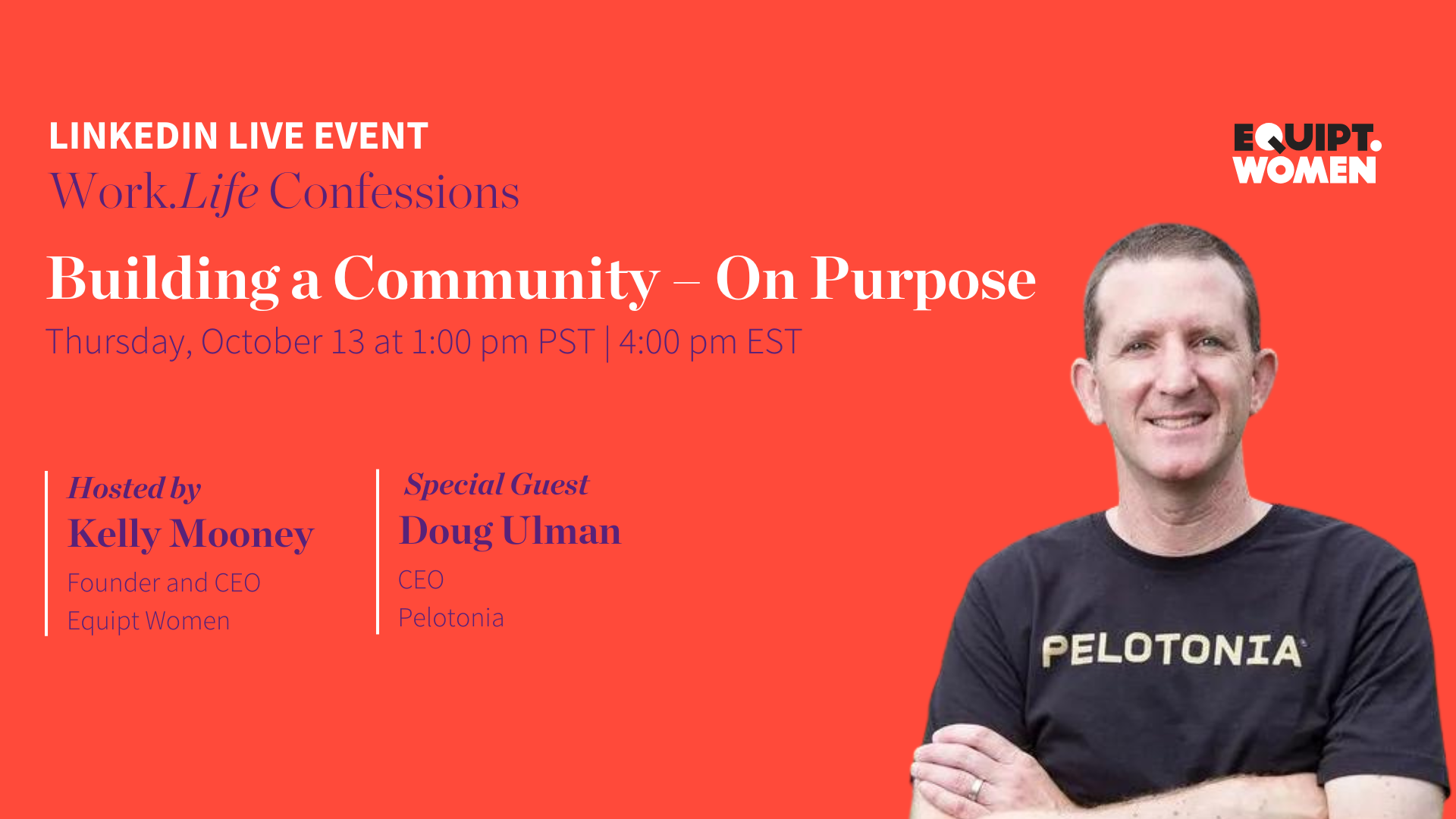 Let's make more fit happen…and not be quiet about it 💛,

Kelly Mooney
Founder and Chief Empowerment Officer