The Myth of Balance
EDITION 5 / MARCH 2022
Work.Life balance. A familiar topic that often mystifies us as we strive to cultivate healthy relationships and meaningful work.
How can work and life co-exist so that we thrive at both? Is the pursuit of balance possible?
Throughout my career, I've been asked how I achieve work.life balance. And, my answer often surprised people:
I don't. Balance is the wrong goal. A balanced life is a myth.
Consider this – how long can you stand on one foot? After a few wobbles, most of us collapse in a minute or two because sustaining permanent balance is downright impractical. So, why pursue a goal that's unattainable?
Instead, I think about how to integrate work and life.
Work is part of my life, not separate from it. I reject a common metaphor depicting work and life as two opposites battling in a tug of war. You are one person, with one life, that includes life at work and life outside of work. Therefore, in this outdated rope metaphor, you are battling you. What's the alternative? Drop the rope. Stop battling yourself and start surrendering to the reality of competing demands. Become intentional – and ruthless – about your time, priorities, and choices. Integrate.
For example, I create weekly, monthly and quarterly priorities and block my calendar in advance with these priorities in place.They are unmovable. (I even color-code them for work, family and personal so I'm always clear on what I'm doing and when.) When my kids were young, this exercise included big meetings, travel, school plays, soccer games, workouts and more. To ensure my priorities stayed my priorities, I often had to draw boundaries, too. Things like limiting my business travel to two consecutive nights and leaving the office before 6pm to be home for family dinner were boundaries to ensure I had the time I needed with my kids. Sometimes, one part of my life might have had more importance on a given day or week. That's inevitable. But the other parts of my life were never neglected entirely.
None of this is necessarily easy, but unlike balance, it is achievable. Drop the rope. Begin a new a commitment to ruthless prioritization, boundary-setting, and flexibility. And, it helps to have a supportive partner. (Tip: if you don't have supportive colleagues or boss, you may need to re-evaluate where you work.) 
 Our Members continue to share issues they are struggling with and we'll highlight one or more in each newsletter. If you have a burning work.life question, let us know at hello@equiptwomen.com.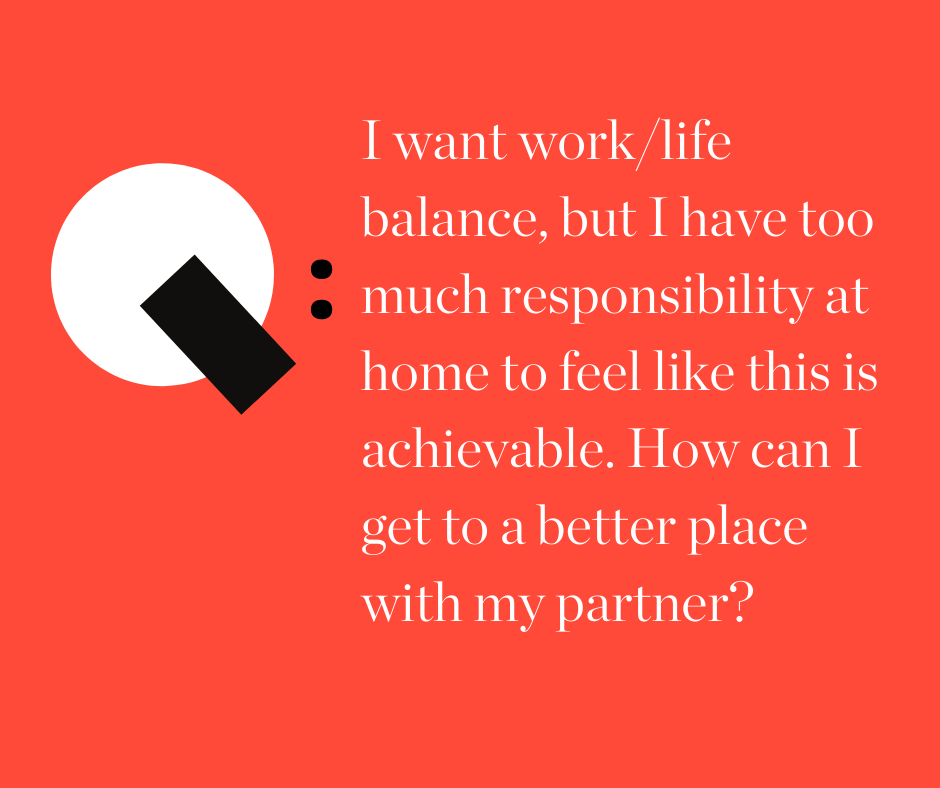 Women often have disproportionate responsibilities at home and carry the "cognitive load" of the household. Too often, we grudgingly take on disproportionate responsibilities while quietly resenting our significant other.
That's not a healthy or sustainable option. Try our Equipt Chore Grid to prioritize, divide, and conquer:
List ALL the tasks that are needed to run your household. Include everything such as bill paying, grocery shopping, tidying up, etc.
Next, organize them by high or low importance.
Then, determine what you genuinely enjoy doing.
Last, plot each and have your partner do the same. The division of labor will become more transparent AND you will have a useful way to align on what to prioritize, outsource/barter, enjoy, or ignore.
Try it out and let us know how it works for you!
Check out this curated list of experts who've mastered the art of work.life integration: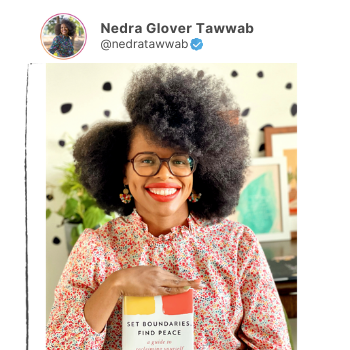 Nedra Glover Tawwb is a therapist and creator who inspires us to remember that setting healthy boundaries is critical for better work and life integration.
Sarah Blakely is the Inventor of SPANX, mom of 4, and advocate for Women. Follow Sarah to see how she integrates her role of mom, businesswoman, and philanthropist into her day-to-day.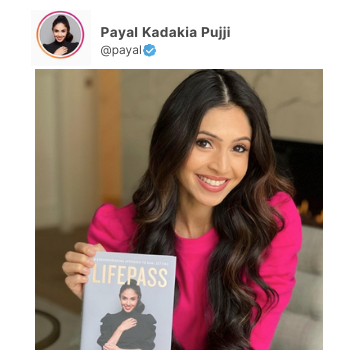 Payal Kadakia, Founder of ClassPass, released her newest book Life Pass where she shares her unique goal-setting method that not only changed her approach to business, but to her life.
⚖️ Remember, balance is a temporary state, at best, and ongoing balance is an unattainable myth. Focus on integration because as it is often said, "We can have it all, but not all in the same day."