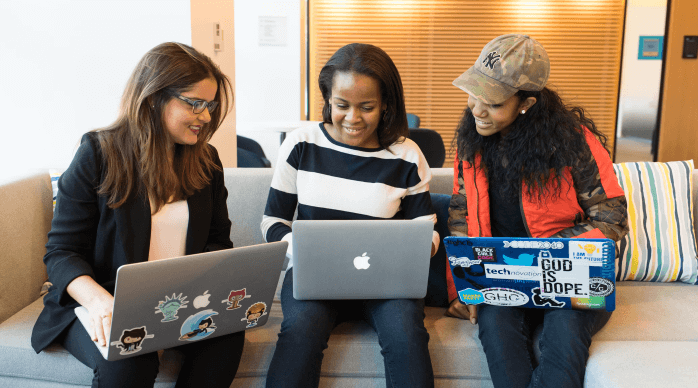 PAYING IT FORWARD
Equipt Women Foundation
As a public benefit corporation, Equipt dedicates

a portion of its profits to fund the Equipt Women Foundation.
The Equipt Women Foundation provides emergency funds for tuition assistance, food security, textbooks, childcare, mental wellness, tuition, and transportation to single mothers attending numerous community colleges in the U.S.
In doing so, our goal is to elevate all women. The Equipt Women Foundation ensures more women have support when they need it, can earn their degrees, and experience our programs. And ultimately, become a mentor or coach to other women. When all women can rise, the world becomes a better place.
(This can be tax-deductible)
"I could have easily given up, but SBCC helped build me back up and get back on track to accomplish my goals. I blossomed into a new and better version of myself."
Melissa S., single parent at SBCC after receiving support from the Equipt Women Foundation. Melissa has since transferred to the University of California, Berkeley with a full scholarship. She and her young son are thriving.
"I was wondering if and how I was going to be able to take even one class this Fall, so I asked for help. Because of the Equipt Women Foundation, I can keep working toward my life-long dream of obtaining a college education."
Susan R., student at Columbus State Community College