Reflecting and Resetting 
EDITION 3 / JANUARY 2022
The new year is a chance to reflect and reset.

Yet the average person has abandoned their resolutions by February 1 and 68% of people even sooner than that.

What gives?

Sometimes we are too ambitious. Or too vague. Or not committed. We declare "resolutions" because they sound good at the beginning of a new year but often lack honest self-reflection.

Years ago, I learned a tip from Tim Ferris that has helped me a lot. Before thinking about the new year, invest time assessing the year you just lived. Ferris calls it the Past Year Review (PVR). Listen to his 8-minute overview on how to prepare your PVR or go here for written instructions.
After completing my PVR, I create 3 lists: Stop, Start, Continue. This is a common framework companies use for a lot of things in business but it can be useful for personal planning, too.
It works like this:
This tool can be applied to you, your relationships and your work. Give it a try and let me know how it works for you!
Pro Tip! Be sure to include one thing on your list that helps you grow. Growing is healthy, even if it's uncomfortable. (Discomfort is usually a sign that we're growing!) Growing can help deepen our self-knowledge, broaden our skill sets, and elevate our consciousness. Even more, growing fuels the soul.
For me, growth in 2022 will come from more quiet time. I was inspired by a book I recently read, The Art of Stillness by Pico Iyer, where he explores the benefits of stillness and why it eludes so many of us. This really resonates with me so my plan is to:
Start prioritizing a weekly block of time for quiet contemplation and planning
Stop checking email, texts, Slack, etc. continuously throughout the day
Continue my 10-minute morning meditation to ground me for the day 

How will you grow in 2022?
By committing to growth, we let go of the need to be good at something. To resist resting on what we have already accomplished. To recognize that we have undiscovered potential.
Your start, stop, continue list will be unique to you so don't be distracted by the self-professed resolutions of others. Instead, "stay on your own mat", as the yogis say. Focus on what you need today, tomorrow and throughout 2022. And don't wait until January 1, 2023 to reflect and reset. You can do that anytime.

For more inspiration, here are a few of my favorites to follow:
Chelsea Handler's Dear Chelsea podcast. She's bold, insightful and candid about her own personal growth.
Follow Radhi Devlukia-Shetty's Instagram where she shares joy and new ways to expand your life.
Check out Radhi's inspiring husband, former monk turned wisdom guru, Jay Shetty, whose life story and podcast is truly eye-opening.
Here's to growing this year. You got this!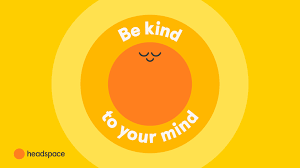 If you've gotten this far – thank you. Consider turning off your notifications or better yet, turn off your devices for just 10 minutes, and sit quietly. You'll get a little better acquainted with YOU.
"Without self-awareness we are as babies in the cradles." – Virginia Woolf