💃 BYOB for Work.Life 💃
EDITION 10 / AUGUST 2022
Surprise! This is not an invitation to bring your own booze to work. (Although there might be days when that is tempting 😜)
Instead, BYOB is an important call for you to Build Your Own Board – a diverse group of trusted, smart and supportive individuals who serve as your personal sounding board. They can also be a source for inspiration, insight and advice 💟.
I realized the value of BYOB when I became a member of YPO, a global leadership organization. In YPO, each member joins a forum, a group of 8-12 peers from different industries with differing perspectives. Forums gather monthly to openly (and confidentially) discuss personal and professional challenges and opportunities. My forum quickly became my go-to sounding board for fresh, unbiased perspectives. Their reliable sage insight coupled with an occasional (welcome) kick-in-the-pants was often exactly what I needed to move forward confidently.
This experience helped me realize that EVERYONE can benefit from having a personal Board.
Whether you are just starting out in your career or have been at it awhile, making big or tough decisions on your own can be lonely and overwhelming to . Maybe you are negotiating a new job offer, considering a cross-country move, preparing for a big presentation or avoiding an uncomfortable conversation with a challenging colleague. If so, it helps to have an inner circle, a Board, who has your back ✨.
​Who should be part of your Board? People who are smart, trusted, discerning and open. They listen, brainstorm, and help you weigh the pros and the cons of a decision or idea. They fundamentally care about you and your success. They help you grow. 💛
Do you have people like this in your life? If yes, you're ahead of the game. If no, it's never too late (or too early) to start.

​​Because I strongly believe that everyone needs a Board, we created "Pods" – small peer groups – to be a core component of ⭐ Momentum, our 8-week personal development program. Within Momentum, Pods are a safe place to connect informally, have extended conversations about weekly lessons and tools, and create accountability among your group. If, however, you want the experience of a Pod without the course, we created 🌸 Coaching Pods for you. Coaching Pods are inspired by my forum experience with YPO. Each Coaching Pod is comprised of 8-12 peers and a certified coach who meet monthly. It's a great way to develop an inner circle of professional peers and get expert guidance and support, too.
Check it out and see if we can help provide the support system you've been seeking 💫.

 Bozma St. John is legendary. She has worked for 10 employers across six industries in her climb up the corporate ladder. Now she is the Chief Marketing Officer at Netflix. Check out this article where she discusses forming her own "Personal Board of Directors" and credits four people who helped her get where she is today 
Jim Collins, renowned researcher and author, explains how a simple act led him to create a personal Board of Directors. He offers practical advice for starting your own personal board and how to use them when making tough decisions.
Lisa Skeete-Tatum, founder and CEO of Landit, a tech company dedicated to career coaching for businesses and individuals, breaks down the 5 people you need on your personal board of directors and why.

Six Thinking Hats 🎩 will help you solve problems and consider a variety of perspectives by wearing 'different hats'. Plus, it can help to ensure the personal Board you assemble brings you diverse and unique perspectives.
Our Members continue to share issues they are struggling with and we'll highlight one or more in each newsletter.
 As your career progresses, it pays to be strategic about the mentors and supporters who can help you get to the next level. Here are three steps to get started:
Invest in relationships. Recognize that everyone you meet is someone you can learn from. And perhaps they can learn from you, too! If you take time to cultivate a relationship and build trust, you'll be amazed how relationships flourish

🌱

and become valuable over time.
Embrace networking as a way of life. Some people view networking through a negative lens, but if you view it as a chance to meet interesting people who can expand your perspective and shape your life, networking becomes a lot more fun

👍

.
Make the "ask". Don't be afraid to reach out to people you admire, respect, or want to learn from. Ask for a quick call or cup of coffee

☕

to learn about something they know a lot about. If they say yes, be prepared for your conversation, respectful of their time, and gracious in your follow up. Sometimes people say 'no' or ignore your request. No biggie. Because the ones who say 'yes', can change your life. I know this for sure.
Remember, your dream team should be a group of people with experiences different from your own and who offer you a fresh and honest perspective. Read more about this in Harvard Business Review's Ascend series.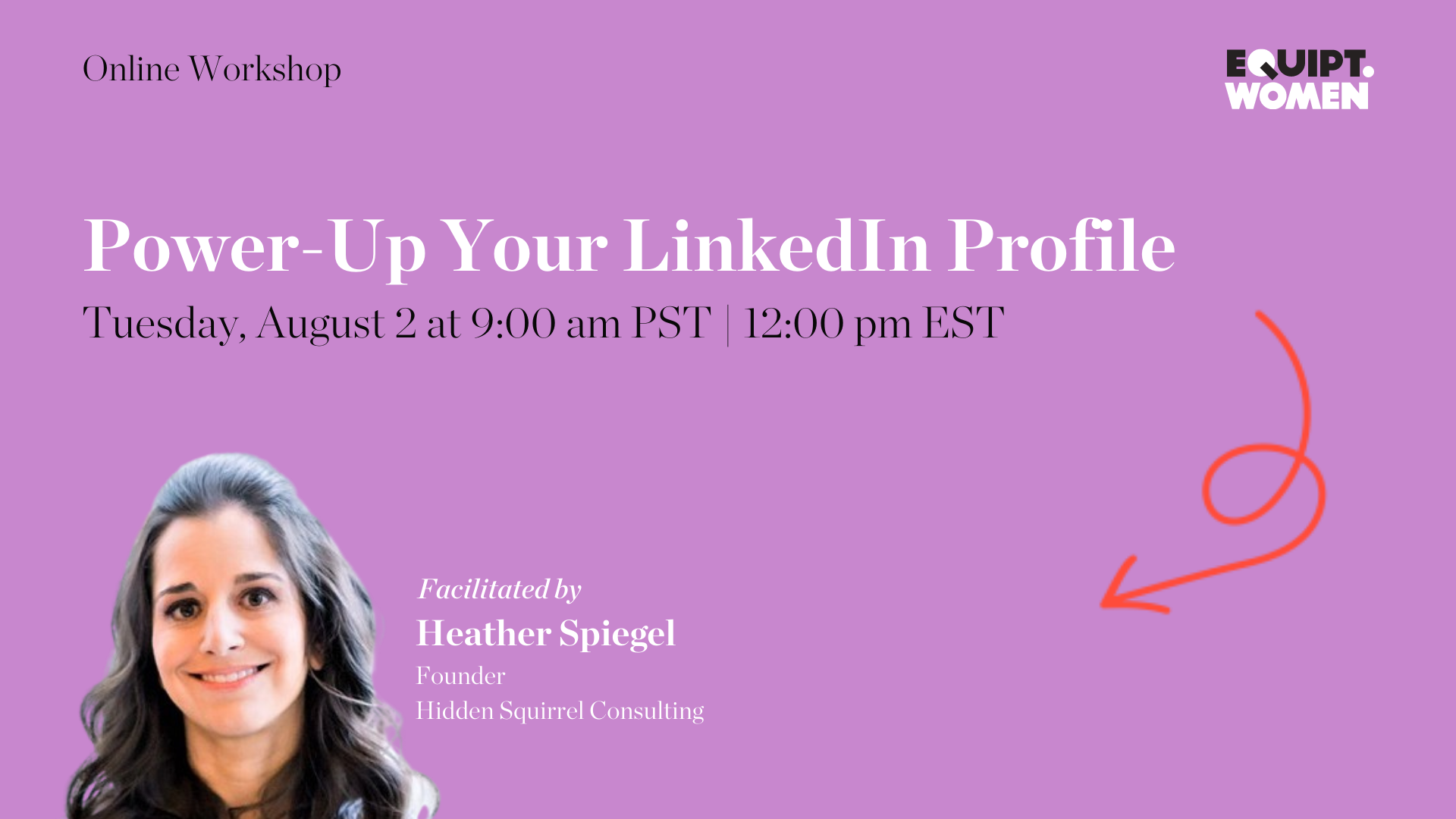 BYOB and you'll be unstoppable,
Kelly Mooney
Founder and Chief Empowerment Officer